Home to some of the best examples of Modernism and Surrealism in the world, Barcelona should be at the very top of every art fanatic's dream holiday destinations.
Two of the world's most influential artists, Picasso and Gaudi, spent much of their lives, living and working in Barcelona and as such have left a legacy of great art and architecture for you to enjoy, most of which is totally free. We, the travel geeks at Travel Curious, have put together a brief guide on the best places to see some world-class modernist art from these two prolific artists.
The Sagrada Familia- Carrer de Mallorca, 401, 08013 Barcelona.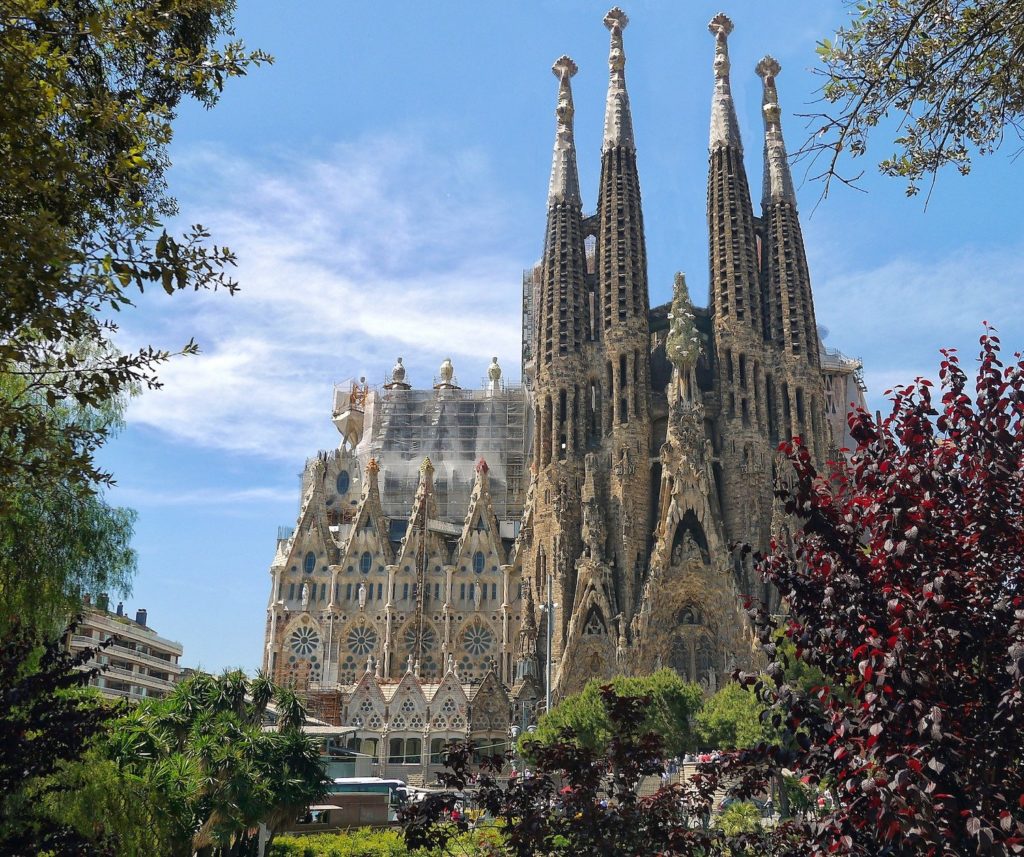 Probably Spain's most iconic building and undoubtedly Gaudi's greatest work ever, Sagrada Familia or the Basilica and Expiatory Church of the Holy Family to give its full title, has been consecrated as a minor basilica by Pope Benedict XVI and designated a UNESCO world heritage site. The most famous work-in-progress in the world, the Sagrada Familia began on a rather modest scale in 1882 before Gaudi took over in 1884, transforming the basilica into what would become the masterpiece you see today.
When you visit this magnificent building, you can not help but marvel at the astounding level of detail and sheer beauty of this basilica. It is quite a shock to happen upon the basilica, in its seemingly quiet residential neighbourhood. As you emerge out of the Sagrada Familia Metro, you may feel a little taken aback as you are soon confronted by the enormous spires of the basilica that seem to emerge organically, up from the ground, piercing Barcelona's skyline, like something rather otherworldly. Venture inside, where you will be sure to be awestruck by the detail of the transcendent interior as well as Gaudi's ingenious use of light and colour that bathe all inside. It really is like stepping into the imagination of Gaudi- fantastic.
Enchanting Güell Park – Carrer d'Olot, s/n, 08024 Barcelona.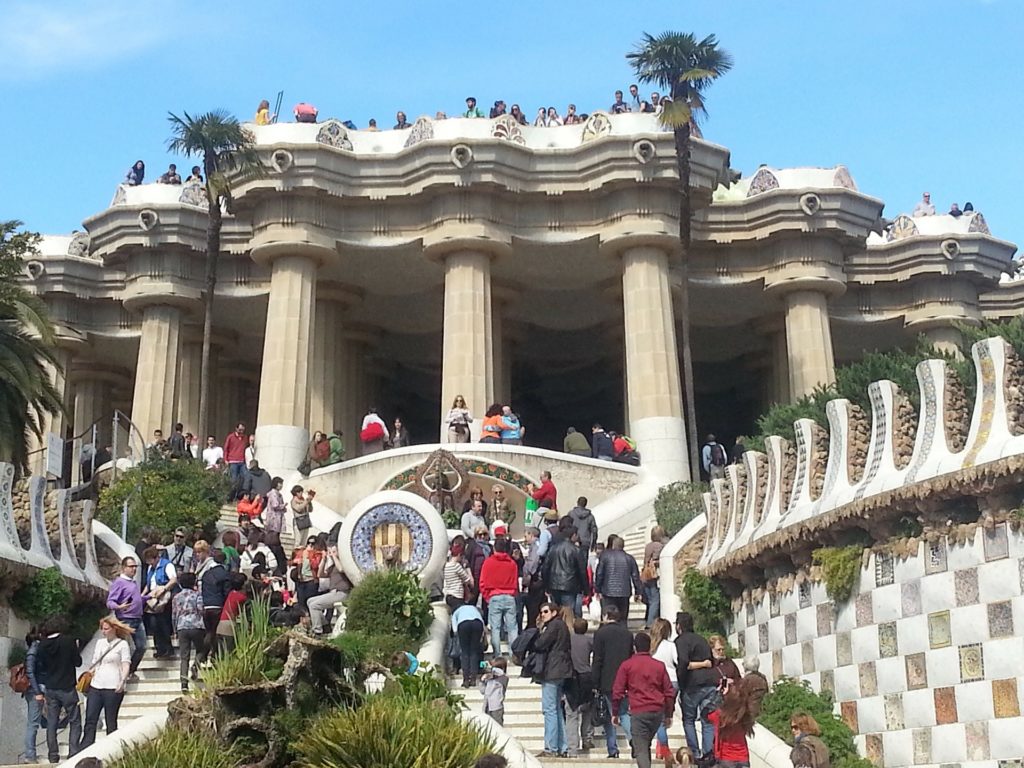 You absolutely must visit the beautiful and rather surreal Güell Park, where the ever-talented Gaudi put his hand to landscaping. It is a strange, enchanting place where Gaudi explored his passion for nature and indulged his love for bright Catalan colours. This park is an utterly fascinating place to visit, with its large mosaic dragon guarding the park's entrance to the charming, spired Casa-Museu Gaudí. Here the artist lived much of the last 20 years of his life and is where he designed and filled his home with original modernist furniture creations.
Casa Batllo – Passeig de Gràcia, 43, 08007 Barcelona, and Casa Milá- Provença, 261-265, 08008 Barcelona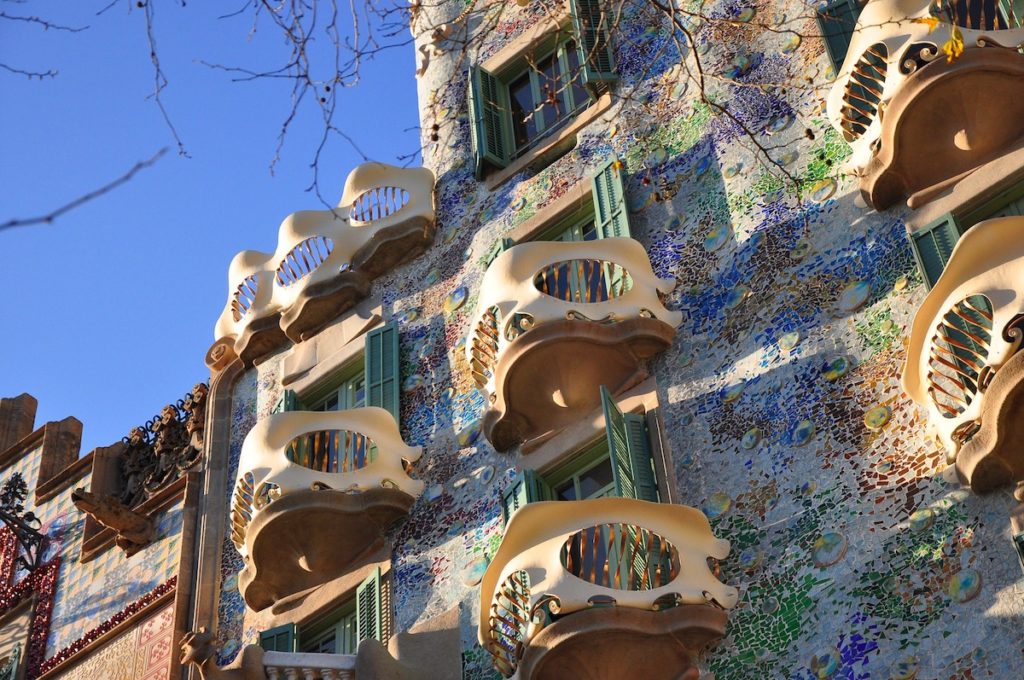 Casa Batllò and Casa Milá, two of the most stunning houses in the whole of Catalonia and both designed by the exceptionally gifted Gaudi, are definitely worth a visit. Undulating lines dominate the facade of Casa Batlló which is beautifully decorated with a mosaic made of broken ceramic tiles. Whilst the organic forms and gorgeous stained glass windows of Casa Milá will leave you absolutely amazed. Even though the size of Casa Batlló and Casa Mila can not be compared with Gaudi's La Sagrada Familia, both are definitely a must-see for anyone interested in surrealist architecture and design.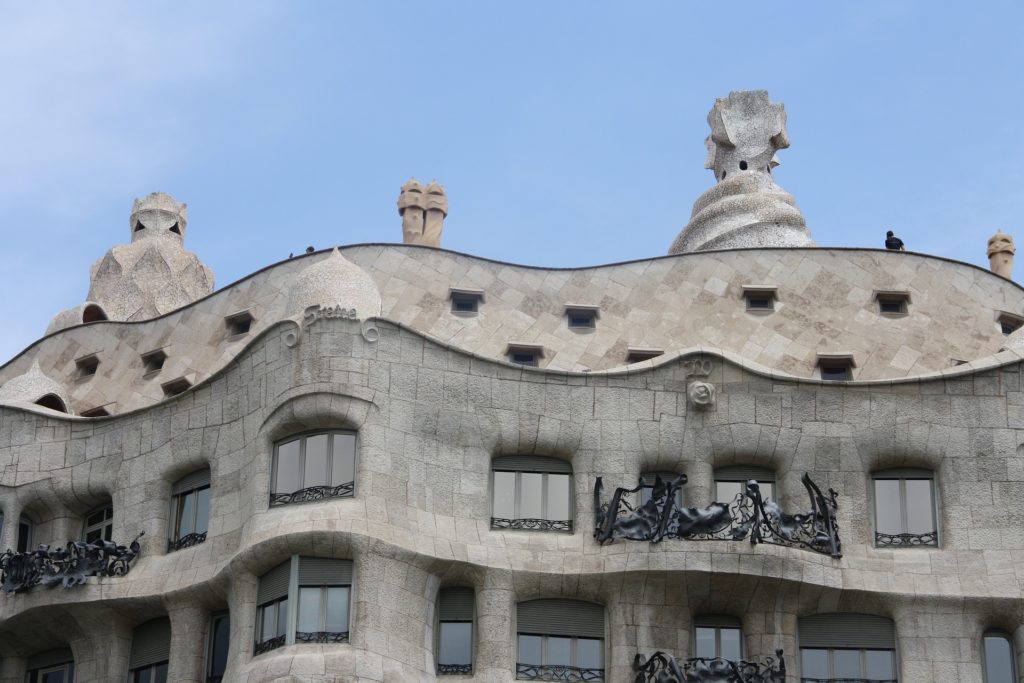 Picasso Museum- Carrer Montcada, 15-23, 08003 Barcelona.
You can not explore the art of Barcelona without paying homage to the genius that is Pablo Picasso. Visit the Picasso Museum which spans over five adjoining medieval palaces and houses one of the world's most extensive collection of artworks by the 20th-century Spanish artist Pablo Picasso. You will have to navigate some 4,251 unique artworks that chronicle Picasso's prolific experimentation as a young artist with his sketchbooks and early machetes, to some of the most influential artworks of the 20th century. This is an absolute must for anyone interested in modernist art as well as those who want to explore Picasso's pioneering role in Cubism.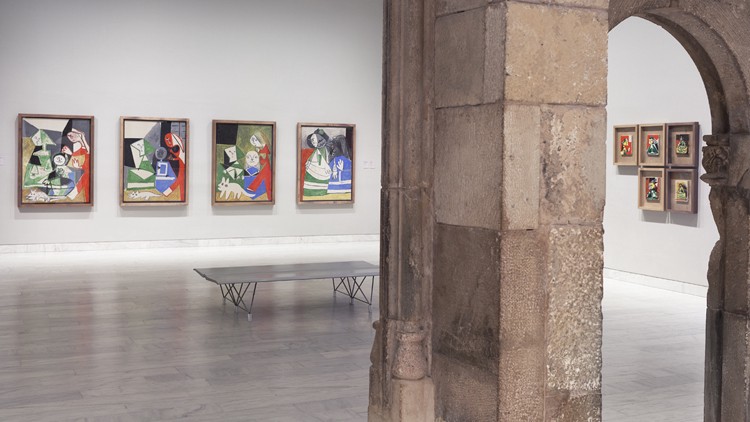 Experience the best of Barcelona, from the medieval beating heart of the city to the Catalan modernist masters of Antoni Gaudi and Pablo Picasso. Buckle-up, this is going to be a fun ride!
Discover The Genius of Gaudí in a Travel Curious comprehensive tour that will take you to Sagrada Familia, Park Güell, and Casa Vicens Gaudí