Florence, Italy is one of the most beautiful cities in Europe, if not the world and is Tuscany's capital. It's not a big city but there are plenty of sights to see if you're a culture junkie, shops to look at if you're here for shopping and no trip to an Italian city would be complete without coffee!
Is it possible to see Florence in a day? Yes, you can see a lot in a day, but two or three days would be ideal to really absorb the city's atmosphere. So, here are the top 8 things to do in Florence, which could all be done in 24 hours at a push.
The Duomo
Piazza del Duomo is a good place to start your day. Engineered by Filippo Brunelleschi Florence's cathedral was once known as the Cattedrale di Santa Maria del Fiore. The construction started in 1296 and was completed in 1436. Right next to the Duomo is Florence's Bell Tower or Giotto's Campanile, a stunning example of Gothic architecture from the 1300's. Giotto's Campanile is one of the four main monuments on the Piazza del Duomo.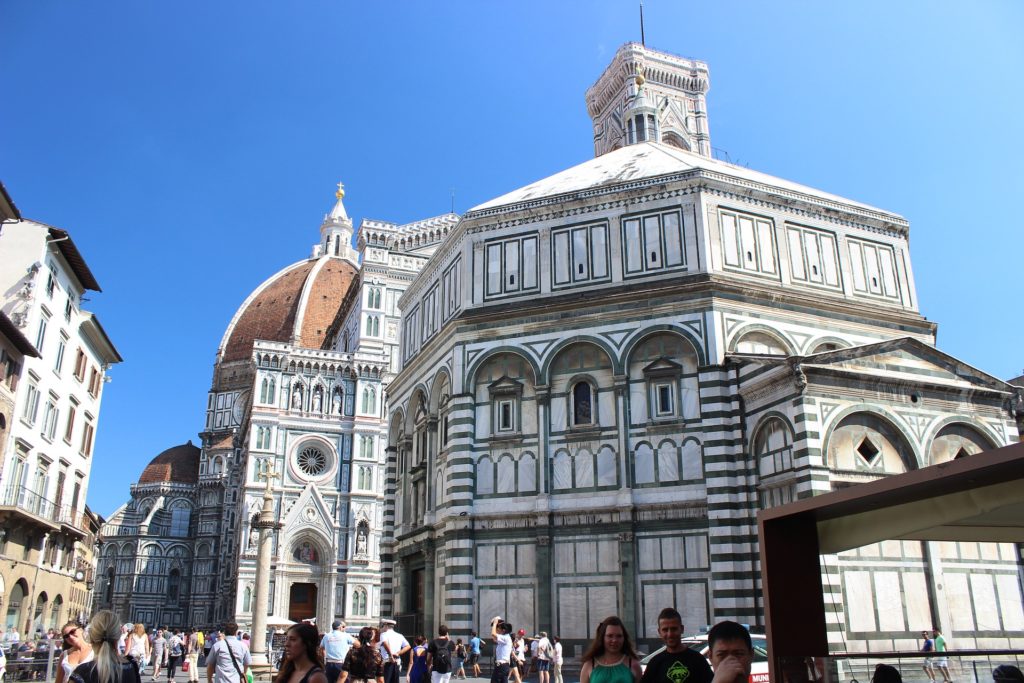 Statue of David
Did you know there are actually 5 David statues in Florence? Three originals and two copies. The oldest is the bronze David by Donatello, completed around 1440 in the Bargello Museum, then there's the David of Andrea del Verrocchio (the master of Leonardo da Vinci) commissioned by the Medici from 1475 and finally the most recent and most famous David by Michelangelo from 1500 which can be viewed in The Galleria dell'Accademia. You can see a copy of this David statue for free in the Piazza della Signoria.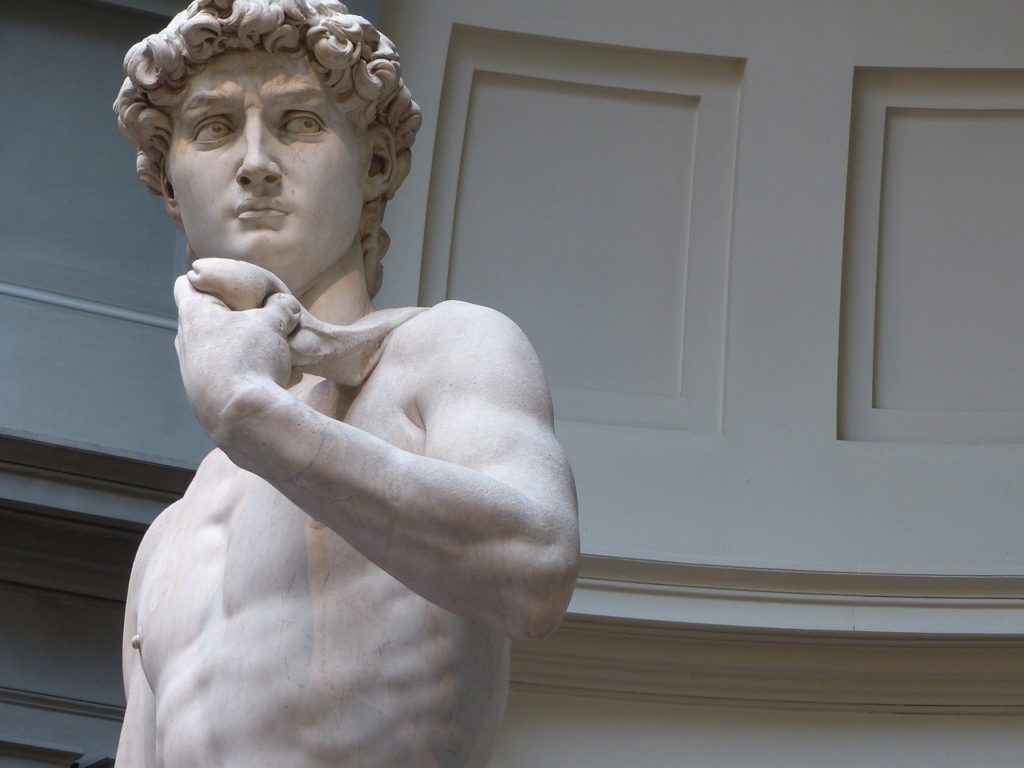 Uffizi Gallery
From Piazza della Signoria you're a hop and a skip from The Uffizi Gallery which occupies the first and second floors of a large, rather austere building designed by Giorgio Vasari. The Uffizi Gallery needs very little introduction as it's famous worldwide for its unique collections of sculptures from the Medici family and paintings from the Middle Ages through to the Modern period. The collections of paintings from the 14th-century and Renaissance period not only include some stunning masterpieces by Giotto, Simone Martini, Piero della Francesca, Beato Angelico, Botticelli, Correggio, Leonardo, Raffaello, Michelangelo and Caravaggio to name a few, but also many priceless works by European painters.
Ponte Vecchio
Visiting the Ponte Vecchio is really about the view across the Arno River and admiring the jewelry shop windows which run along both sides of the bridge. It's a 5-minute visit unless you're there at sunset in which case you might like to linger a while as it's a rather romantic setting at that time of day.
Boboli Gardens
More than just gardens, the Boboli Gardens are regarded as one of the greatest outdoor cultural sites in Florence and home to the Pitti Palace, centuries-old oak trees, sculptures, fountains and outdoor art exhibitions.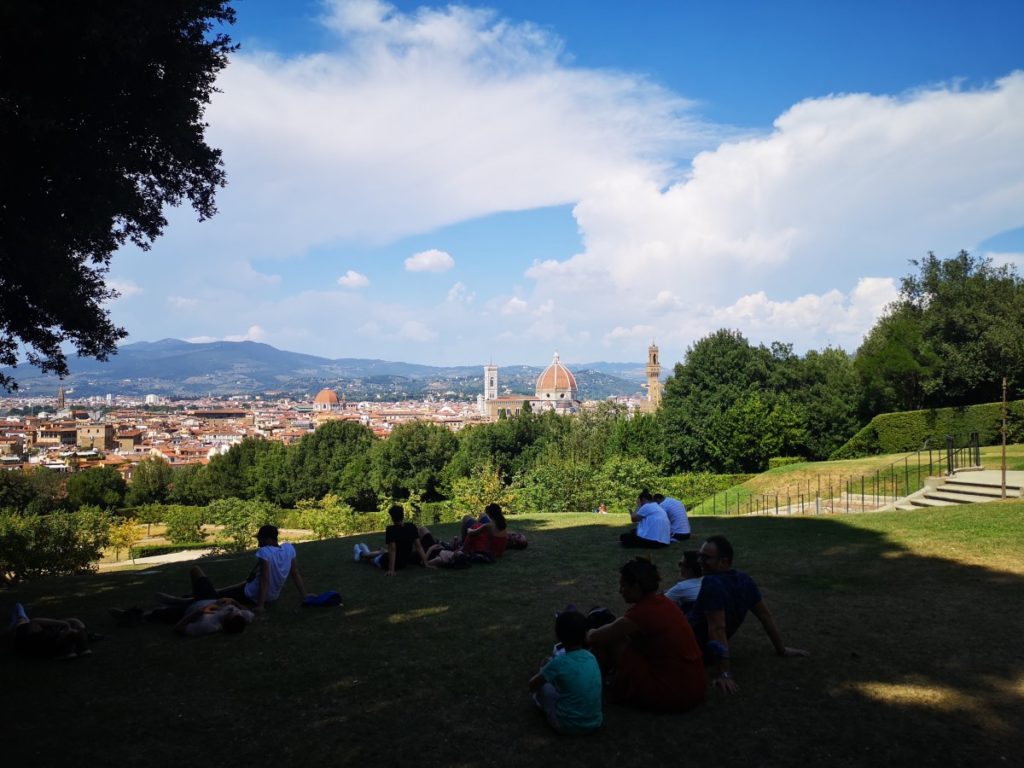 Piazzale Michelangelo
This shouldn't be at the top of your list if you're only in Florence for a day, however, if you're in town for a few then it's worth heading up to this square in the Oltranto area of Florence to soak up the stunning views across Florence.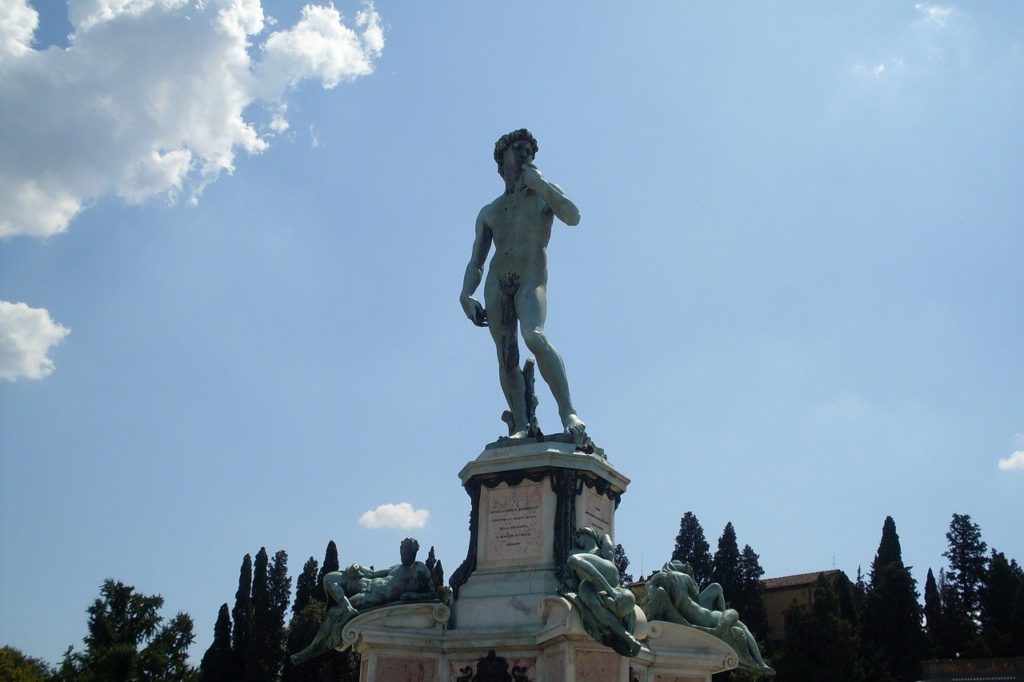 The San Lorenzo Market
If you wake early enough you'll be able to fit this into your day first thing as a visit to Florence wouldn't be the same experience without visiting San Lorenzo Market. It's not far from the Duomo and is set up in the Piazza del Mercato Centrale from 7am Monday to Saturday (except from mid-June to September). This open-air market dates back to 1874 and is packed full of stalls selling lovely leather goods (the belts are a great buy here), clothes and accessories. The indoor market, also known as the Mercato Centrale is a food market with stalls and shops catering to Florence restaurants and hotels as well as visitors to Florence.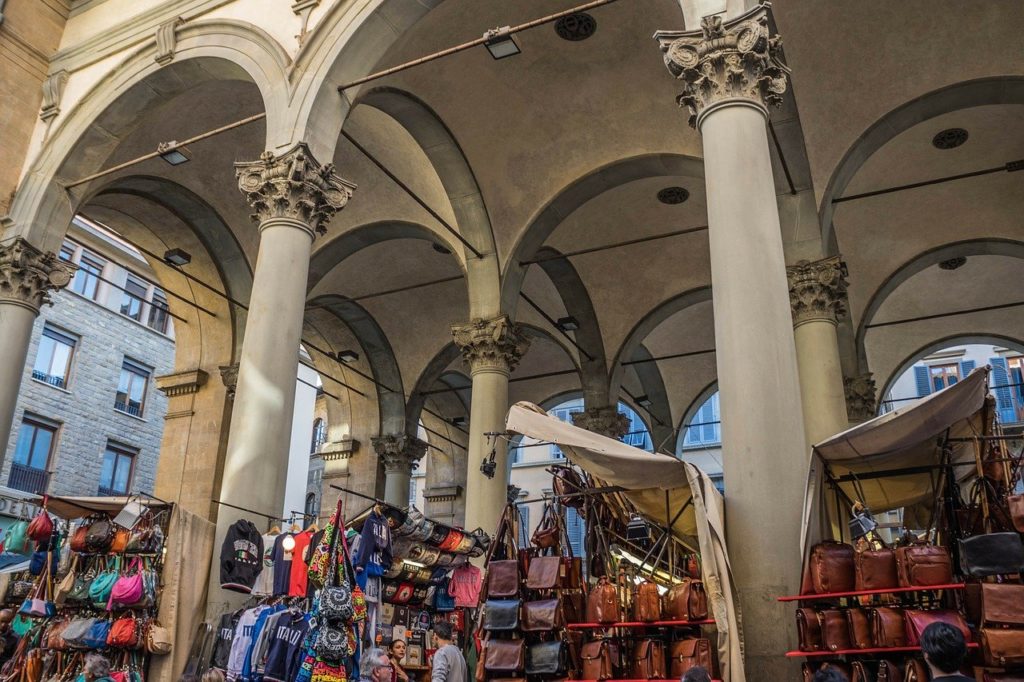 Cappuccino
Italy is the land of coffee and Florence has some of the best there is. You'll be pounding the streets to fit all of this in in a day so you'll need a coffee (cappuccino or espresso depending on the time of day, Italians don't drink the former after 12pm) break at some point.
Take a leisurely stroll from the Duomo up Via Roma towards Piazza della Signoria and stop for a cool drink at Piazza della Repubblica where you'll find Caffé Gilli, Caffé Paskowski and Caffé delle Giubbe Rosse once meeting points for many of the city's artists and literati. They're on the tourist path so do come with a hefty price tag, but it's part of the Florence experience.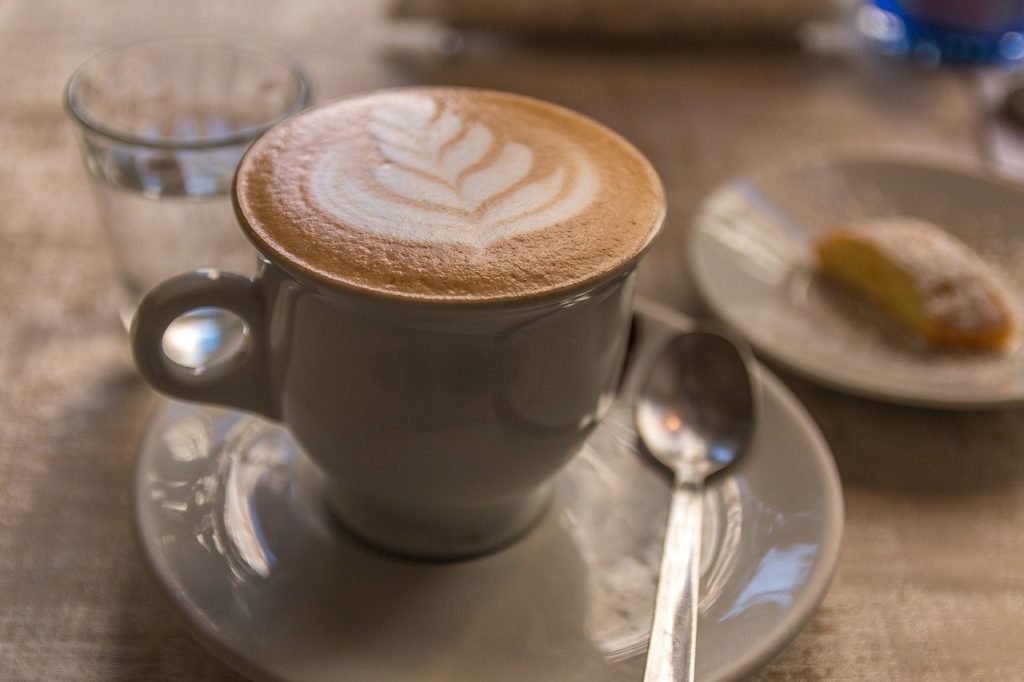 If you've got time in between cultural stops, take a small detour and head to Caffè Giacosa which is just a few minutes' walk from the Duomo. It's a Florence institution which boasts an illustrious history dating nearly 200 years.
Founded in 1815, it was the meeting place for the Florentine elite in the 19th- century. It was restored by designer Roberto Cavalli in 2002 Caffè Giacosa and to this day remains the best place to go for a pastry and a frothy morning cappuccino.
Discover Travel Curious bespoke experiences in Florence